Now Accepting Scholarship Applications for Fall 2017

To apply for a Document Management & Graphic Communications Industry Scholarship, click here.
Sign Up for Office Depot Saving Program, Save and Donate!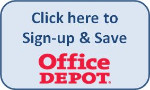 Office Supplies and Discounted Paper from Office Depot. 1% of Office Supplies Purchases is Donated to the Scholarship Fund.

EDSF has joined with Gimbel Advantage Preferred Group Purchasing and Office Depot to offer purchasing group discounted prices on common office supplies such as paper, traditional, breakroom, and restroom supplies, technology and furniture.  Click here for detailed program information
Give Back @ Graph - Meet the Students
Give Back @ Graph hosted 150 industry leaders and three of EDSF's Scholarship Recipients during Graph Expo in Orlando, Florida for an evening of networking, fun, food and drinks all to raise money for scholarships.  We were thrilled to see the support the industry has for the next generation! Thank you to everyone who attended and made the evening a delightful success!
Announcing 2016 Scholarship Recipients
Thank you to every student who applied for a scholarship! You are an amazing group, and we look forward to seeing your accomplishments and impact you make in the industry. A special thanks to the Scholarship Selection Committee for their efforts with difficult task of selecting the recipient.
Congratulations to this year's scholarship recipients!
Click here to view the 2016 Scholarship Recipients.
HP establishes memorial scholarship for Burt Scherman, founder and president, SCI
To celebrate Burt's life and honor his innovative and forward-thinking spirit, HP has established the Burt Scherman Memorial Scholarship fund. This scholarship is offered to talented university students pursuing degrees in graphic communications and careers in the printing industry. To make a tax-deductible contribution to this scholarship, click here.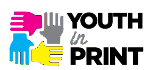 EDSF has partnered with NAPCO Media/Printing Impressions to recognize and support the next generation through the Youth In Print Scholarship program.
 
Click here to donate to the Youth In Print Scholarship.
Your donation at work!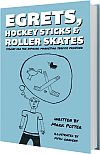 Mark Potter's New Book Available Now
All proceeds benefit EDSF's Scholaship Fund! 

Egrets, Hockey Sticks, and Roller Skates is a best-of collection of Sales & Marketing stories.  Illustrated by fifth-graders.

To read three sample chapters and place your order, click here.

New Book "Make Great Software Decisions" Now Available


This book will help printers determine appropriate software options. It focuses on how to make educated and confident software investments.
Click here for Make Great Software Decisions.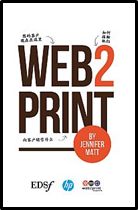 Web2Print Book Now Available in Chinese and English
Implement or Revise Your Web2Print Strategy with Jennifer Matt's informative book.
Click here for Web2Print.

Create a Legacy Establish a Scholarship in your Company's Name
At the School of Your Choice
Can you make a difference in the life of a student by establishing a scholarship at the school or university of your choice? Absolutely! Today, more than ever scholarships are critical to young scholars seeking to pursue their dreams in our industry.



New Ways to Stay In Touch