HP establishes memorial scholarship for Burt Scherman, founder and president, SCI
To celebrate Burt's life and honor his innovative and forward-thinking spirit, HP has established the Burt Scherman Memorial Scholarship fund. This scholarship is offered to talented university students pursuing degrees in graphic communications and careers in the printing industry. To make a tax-deductible contribution to this scholarship, click here.
Now Accepting Scholarship Applications for Fall 2016
To apply for a Document Management & Graphic Communications Industry Scholarship, click here.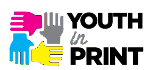 EDSF has partnered with NAPCO Media/Printing Impressions to recognize and support the next generation through the Youth In Print Scholarship program.
 
Click here to donate to the Youth In Print Scholarship.
Your donation at work!
Thank You For Supporting
Give Back @ Graph
If you weren't able to join EDSF's Board of Directors at Give Back @ Graph in Chicago last month, watch the video below to meet several of EDSF's scholarship recipients.  The graphics community had a wonderful time supporting the students and networking with other industry executives.  You can still support EDSF's scholarship program with a donation to EDSF's general scholarship fund or the new Youth In Print scholarship program.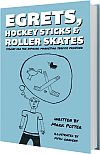 Mark Potter's New Book Available Now
All proceeds benefit EDSF's Scholaship Fund! 

Egrets, Hockey Sticks, and Roller Skates is a best-of collection of Sales & Marketing stories.  Illustrated by fifth-graders.

To read three sample chapters and place your order, click here.

New Book "Make Great Software Decisions" Now Available


This book will help printers determine appropriate software options. It focuses on how to make educated and confident software investments.
Click here for Make Great Software Decisions.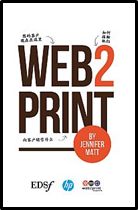 Web2Print Book Now Available in Chinese and English
Implement or Revise Your Web2Print Strategy with Jennifer Matt's informative book.
Click here for Web2Print.

Create a Legacy Establish a Scholarship in your Company's Name
At the School of Your Choice
Can you make a difference in the life of a student by establishing a scholarship at the school or university of your choice? Absolutely! Today, more than ever scholarships are critical to young scholars seeking to pursue their dreams in our industry.



New Ways to Stay In Touch