Vice Chair for Education: Steve Butler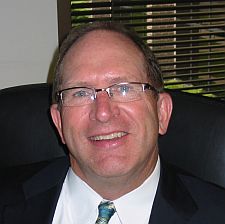 Stephen Butler is president, Graphic Communications Operations, USCO, effective January 1, 2012. He is responsible for sales, delivery and operations in support of Xerox's graphic communications clients in the U.S.
Previously, Butler was senior vice president/general manager, GDO-US Field Operations. In that role, he was responsible for services, sales and delivery in the U.S. field organization. Since joining Xerox in 1979, Butler has held many sales and managerial positions. Effective January 2006, he was senior vice president, Central Sales Operation, for the United States Solutions Group (USSG), where he was responsible for the direct sales organization in 20 states. From April 2003 to December 2005, Butler served as field vice president, Xerox Managed Services & Solutions business for North America. Prior to this, he was vice president of sales for Xerox Midwest Sales Operations and also served as vice president and general manager of the Greater Midwest Region from January of 1997 to December 1999. Butler started his Xerox career in Ohio as a sales representative.
He served in the Ohio National Guard from 1975 to 1982. He earned his Bachelor's degree in management/marketing from Ashland University, graduating magna cum laude.