Chairman: Patrick Brand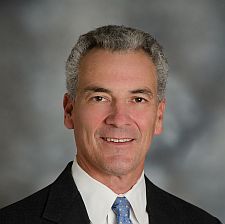 Patrick Brand is the President, North America, the $2B core business of Pitney Bowes Inc. A 28 year veteran of the company, Pat is responsible for a large and diverse portfolio of mailing and shipping equipment, software, and services to the company's 1.2 million commercial, nonprofit, and government customers nationwide. He previously led Pitney Bowes Document Messaging Technologies (DMT), a $650 million global leader in the Production Mailing segment where he was responsible for all aspects of the business including products, sales and service channels worldwide. In his 3 years as President of DMT, Pat drove significant growth in a consolidating market and brought customer satisfaction to the highest levels in the industry.
Before joining DMT, Pat was Vice President of Pitney Bowes' Postal Payment Solutions where he managed a suite of financial services products. In 1996, during his tenure as Vice President, Marketing for Office Direct, Pat led the team that developed and launched the Personal Post Office – a product that has generated over $1 billion in revenue for Pitney Bowes. Between 1983 and 1999, Pat served in a variety of functional roles of increasing responsibility at Pitney Bowes in the areas of Corporate Finance, Copier & Supplies, Direct Response Marketing, Small Business Marketing, and Product Management.
A holder of five Pitney Bowes patents, Pat is a recipient of the company's prestigious One Standard Excellence Award. Pat received an MBA and a Bachelor of Science degree in Accounting/Finance from the University of Connecticut. Before joining Pitney Bowes, he worked for three years at Deloitte and Touche as a Certified Public Accountant and Consultant. He serves on the Board of Directors of the World Affairs Forum, a Stamford, CT based non-profit organization whose mission is to expand the understanding of global affairs and America's role in the world.