Mark Potter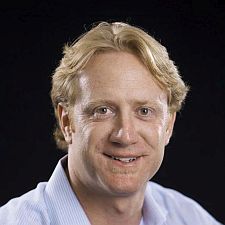 As the publisher of CANVAS Magazine, the first and only magazine for print sales and marketing professionals, Mark is responsible for the creation and production of a magazine that is distributed to 20,000 readers across the country. The inaugural issue of CANVAS was distributed in September 2007 and Mark now leads a platform that includes 12 issues of CANVAS, several custom publications, and a new platform for High School booster clubs.
Before chasing his dream of creating a stewardship to the printing industry , Mark was the Vice President of Marketing for Unisource Worldwide, where he was responsible for directing strategic marketing and lead segmentation for the $6 billion company. He also managed product lines generating more than $1.2 billion in revenue and an inventory of more than $100 million.
Potter has created, sourced and launched multiple brands and effectively established and managed a variety of successful product segments. Potter's innovative thinking and "out-of-the box" approach lead to the development of new programs and prospects, including new business opportunities and pilot programs, as well as the company's highly-regarded custom publication, The Source, which shared exclusive research and industry intelligence with Unisource customers.
Prior to joining Unisource, Potter served as director of Sales and Marketing for Printnation.com, a B2B e-commerce company that served the printing and graphics industry. There, he developed and launched a new business unit that increased sales of the company by 26 percent. Potter's rich industry experience also includes work for Fox River Paper Company, Zellerbach (A Mead Company) and S.D. Warren, a subsidiary of Scott Paper.
Potter earned a Masters of Business Administration at the Hilton School of Business at Loyola Marymount University in Los Angeles, and holds a Bachelor of Science in Economics from Allegheny College in Meadville, Pennsylvania. He currently resides in Atlanta, Georgia, with his wife Alicia and two children, Joey (8) and Laney (6).