Mary Schilling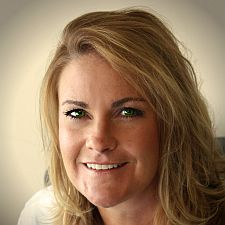 Mary Schilling works with all the elements of the digital process-from design best practices to printing on various inkjet technologies to fluids and substrates. She provides technical support to print providers on optimizing print quality while lowering total print cost.
Understanding the dynamics of the digital marketplace, and the incredible growth and advancements in high speed inkjet technology, Mary provides customers with print quality, color gamut, fluid consumption, optimum machine settings and print quality analysis, utilizing G7 methodology. She also works with paper mills, inkjet fluid and machine developers to align consumable development of new, innovative inkjet print opportunities.
As the owner of Schilling Inkjet Consulting, she consults with fluid and inkjet machinery suppliers and end users on how to improve color and print quality for paper, plastics, metal, fabric and glass with UV, solvent and aqueous inkjet fluids.
Mary received Innovator of the Year awards from the Flexographic Technical Association and from Xplor International for her efforts in closing the gap between document printing and digital packaging. She is a Published Author, Certified CMG Color Consultant, holds her color G7 Certification and a blogs for Printing Impressions Magazine.