Ramesh Ratan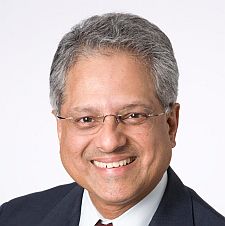 Ramesh Ratan is CEO of Bell and Howell with a successful career improving sales and profit performance for leading technology-driven companies including AT&T, Lucent, VocalTec and Pitney Bowes, where he has consistently transformed industries and companies using advanced technologies.
Most recently, as President, Marketing Solutions for Pitney Bowes, Ramesh developed a new business platform designed to drive substantial revenue growth via partnerships with global marketing data services providers Acxiom, Experian, InfoGroup, and global ad agencies WPP and IPG. Previously, as President of the $600 Million Document Messaging Technologies business at Pitney Bowes, he drove accelerated growth by combining the US and Canada business, consolidating 23 country organizations into one European unit, and integrating three acquired companies into a single global product management unit resulting in improvements of 8% in revenue and 33% in profit in the first year.
Earlier, as Chief Operating Officer at the Direct Marketing Association, Ramesh led a new growth strategy focusing on data and analytics based marketing and advertising programs. Further, he built an exceptional Digital/Internet leadership committee, improved companywide pricing structure, and launched new services across all sectors. He also provided leadership for negotiations with US regulators and legislators on technology, data, privacy and postal regulation and drove over $30 billion in benefits to industry members.
Ramesh received a BSc degree and graduated 1st class with Distinction and Honors at the University of Poona in Poona, India. He received an MBA with honors from the Jamnalal Bajaj Institute of Management, a program established as a partnership with Stanford University. Further, Ramesh obtained a PhD at the University of Pittsburgh Graduate School of Business.