Richard Lowe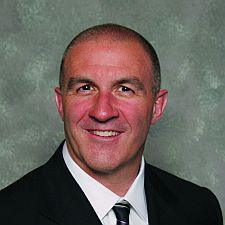 Richard Lowe is the president and chief operating officer of Franchise Services, Inc. (FSI), a management company headquartered in Mission Viejo, California specializing in franchises that meet the needs of the small- to medium-sized business market. FSI's brands include: Sir Speedy, PIP Printing and Marketing Services, Copies Now, Signal Graphics and MultiCopy.
Lowe's industry career began in 1986 as a copy products sales representative for Eastman Kodak. He joined Sir Speedy, Inc. in 1989 as director of the Copies Now brand. He was later appointed vice president of franchise services and also served as president of a research and development facility owned by FSI. In 2004, he was promoted to senior vice president of FSI's print management group, and in 2006 he was appointed president of Sir Speedy, Inc. Lowe assumed his current role in 2009, after an executive management restructuring at Franchise Services to better position the company to manage its growing brands and their expanding suite of printing and marketing services.
FSI's brands have received numerous awards and recognition including: Franchise Times Top 200, Entrepreneur Franchise 500, Printing Impressions 400, Quick Printing Top 100, Franchise Business Review Franchise 50 and Satisfaction Awards, and the International Franchise Association's Franchise of the Year Award.