Steve Francis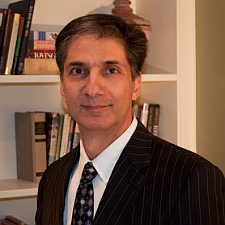 Steve Francis joined GMC Software in February 2012 as President and General Manager of the North America division of GMC Software bringing 20 years of experience in the print space industry.
A former executive at IBM and Ricoh, Steve has been involved in the evolution of the document technology industry from its birth in print production to its current state of sophisticated, multichannel technology. In June 2013, Steve was promoted to the President and General Manager of the Americas Group region of GMC Software Technology – taking on both Mexico and Brazil in addition to the Canadian and US operations that he was already responsible for. Steve has 3 top passions in life: family, friends and a great round of golf!
Steve exemplifies a man of passion and integrity through his supportive family, encouraging friends and his impeccable ability to modestly coach his team by empowering them resulting in a solid team who respect, devote and engage in Steve's vision.