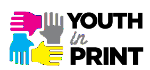 Applying for the Youth in Print Scholarship
This scholarship is sponsored by NAPCO Media/Printing Impressions and administered by EDSF.
To apply for this scholarship, complete the application "Document Management and Graphic Communications Industry Scholarships". You will be placed in the application pool for this scholarship as well as the other industry scholarships administered by EDSF.
Available Awards: Multiple
Award Value: $2,000 USD
Application Deadline: May 1, 2017
Application: Click here
About Youth in Print Scholarships
The Youth in Print Scholarship program was initiated by NAPCO Media/Printing Impressions to recognize and support the next generation of professionals for the Print, Document Management and Graphic Communication industry.
Due to the rapid technological changes and broadening of the scope of services provided by many of the Print companies today, services now include creative design, e-commerce, web page design and hosting, mailing, fulfillment, and a host of services that provide horizontal marketing well beyond the core printing model. This is a description that more accurately represents the broader range of what "printers" do today.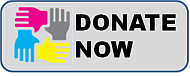 Meet the Class of 2015
Scholarships are awarded to full-time students who are committed to pursuing a career in the Document Management and Graphic Communications marketplace. The career choices are very broad and include, but are not limited to, Computer Science & Engineering (for example: Web master/designer, software development, database managers, materials engineer, applications specialist, IT designer, Chief Technology Officer) and Graphic & Media Communications (for example: graphic designer, art directors, illustrator, color scientist, print production, prepress imaging specialist, workflow specialist, document preparation, production and/or document distribution, content management, e-commerce; imaging science, printing, Web authoring, electronic publishing, archiving, security), and those students interested in Business (sales and marketing, including trade shows, customer service, project or product development/ management).
Donors and Donations
Every contribution, whatever the size, is deeply appreciated.
To donate, click here.
Your donation is tax deductible.
100% goes to the Youth in Print scholarship fund. 
All donors will be recognized by Printing Impressions after the scholarships have been awarded in July.
In addition, all donors will receive a certificate of recognition for supporting the Youth in Print fund. 
Eligibility
To be eligible for a scholarship, students must have the following:
An interest in pursuing a career within the Document Management and Graphic Communication industry
Minimum 3.0 cumulative GPA on a 4.0 scale
Full-time student attending an accredited college or university